Small footprint:
Width and length are optimized to fit perfectly the typical pitch of snack food packing lines.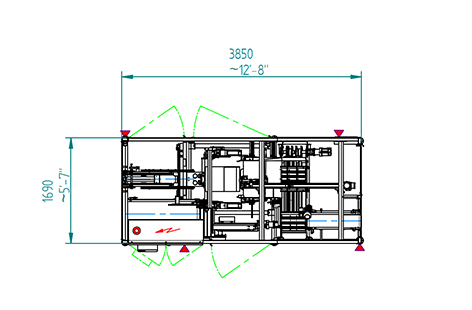 Increased OEE: easy to operate, attractive pricing and optimized change over time for all adjustments and change parts.
"Clean Design": The design of the machine was designed to allow easy cleaning, good accessibility and the prevention of having parts of the products lying in the machine. – Ideal for the food industry.